Faculty Seminar Series
The Black Studies Seminar Series is a space for collaborative engagement between faculty on the UCSD campus.
Labor Out of the Blue: Interdisciplinary Conversations on Blackness, Indigeneity, and Caste
a virtual seminar with Dr. Shaista Patel
June 14, 2021
4:00 - 5:30 p.m.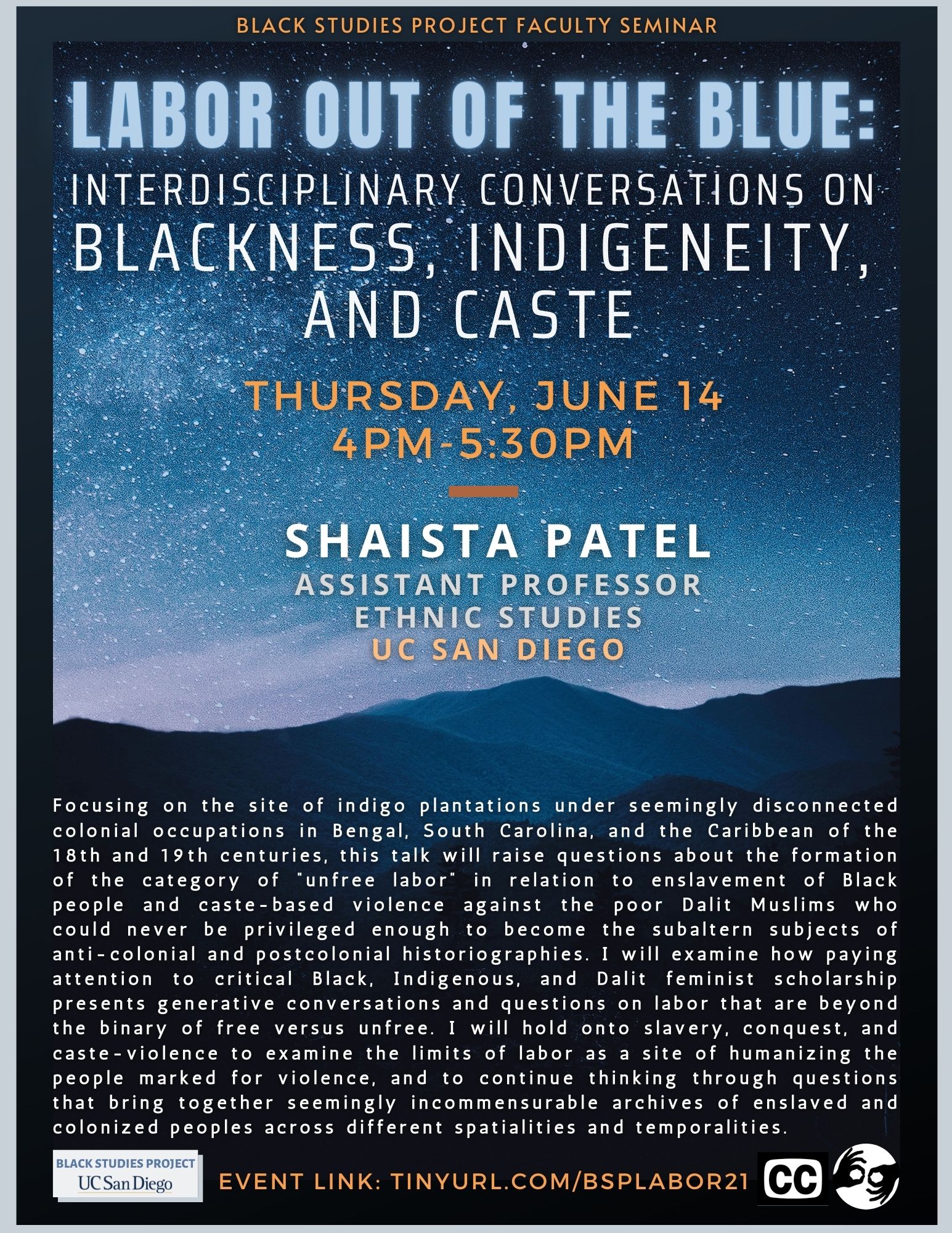 Views of Race, Reparations, and Private Property from the Place of Blackness in the Pacific Northwest
a virtual seminar with Dr. R. Xach Williams - BSP Postdoctoral Fellow
February 8, 2021
3:00 - 4:30 p.m.

The Death of the Radio: The Life, Work, and Demise of a Ugandan Pop Music Superstar
a seminar with Dr. Krystal Klingenberg 
May 23, 2019
12:30 - 2:30 p.m.
SSB 107

Gaming (as) Trayvon and #BlackLivesMatter: Black Queer Theory and the Politics of Play
a seminar with Dr. TreaAndrea Russworm
March 15, 2018
12:00 - 2:00 p.m.
SSB 107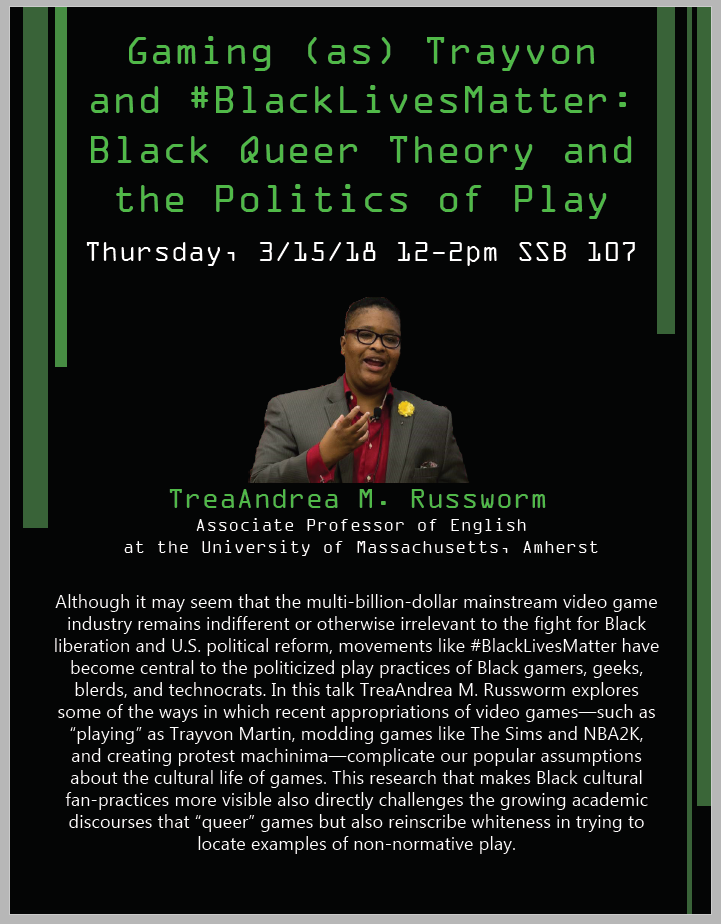 ---
"There is no race in Cuba": The Multiplicity of Blackness, "nivel de cultura," and Prejudice in Contemporary Santiago de Cuba
a seminar with Professor Hanna Garth 
March 1, 2018
12:30 - 2:00 p.m.
SSB 107
---
Health Care Off the Books: Poverty, Illness and Survival Strategies among he Black Urban Poor.
a 
seminar

 with Professor Danielle Raudenbush

November 13, 2017 

2:00 - 3:00 p.m.

Black Resource Center conference room